I offer an informal, conversational approach to therapy where you can hopefully feel empowered to express yourself however you want or need to, whether it is flowing tears, a scream of pent-up rage, or a cry for joy. Our relationship as therapist and client becomes a unique context where you can practice being truly authentic in your self-expression, perhaps for the first time in your life. I will engage with you actively, asking you questions, listening carefully, pointing out ways that you may self-sabotage, and helping you understand the problems you're having in relationships and/or career. Our video or phone connection becomes a safe laboratory where you can experiment with new ways of relating. I am always open to your feedback, and will work with you collaboratively to create the therapeutic space that works best for you.

Almost everybody has a fierce "inner critic" or several internal punitive voices that must be actively challenged in order to develop resilient positive self-regard. When these critical parts of the self are not actively wrestled with, corrosive "toxic shame" is allowed to fester and hinders our personal liberation, creativity, and capacity for loving relationships. Together, we can help you find the personal internal resources to address negative attitudes, and feel genuinely compassionate toward yourself.
Achieving A Positive Sense of Wholeness
Psychotherapy that fully honors the many layers of the human psyche and provides an open space for the fullest possible exploration of our fears, fantasies, and yearnings can help us gradually become empowered to stand up for our own distinctive right to live a purposeful life with good friendships, authentic romance, and satisfying work. By challenging the overly moralistic attitudes that we've internalized from family, community, and society, each of us can feel more substantial and achieve an embodied sense of personal wholeness. My work as a therapist is most directly influenced by C.G. Jung, who was unique in his appreciation for the vast inner world that each of us has within, featuring both terrifying psychological demons and magical possibilities. I also integrate the understandings of psychoanalytic theorists and practitioners, who recognize the powerful formative quality of our earliest years, especially the relationship with our parents and/or parenting figures. And all of these theories have been updated to be fully relevant and affirmative for individuals from diverse cultures and sexual orientations.


24 Years Experience Fostering Growth & Healing Trauma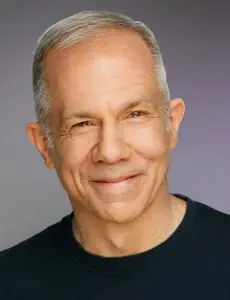 I have been working with clients since 1998, first at the Los Angeles LGBT Center and then at the Maple Counseling Center. I opened my private practice in 2001, became licensed in 2004, and teach as an adjunct faculty in the Masters of Psychology program at Antioch University Los Angeles (which I graduated from in 1999). My writings on gay-centered archetypal psychology and film have been published in several book anthologies and periodicals, including Jung Journal, Journal of Analytical Psychology, Los Angeles Times , White Crane Journal, and the Gay & Lesbian Review Worldwide . I am licensed in California (LMFT 41434) and Arizona (LMFT-15534).


Fee & Logistics

My standard fee is $225 for a 50-minute session, and most of my clients see me once a week, though greater frequency may be advised, depending on the issues being worked on. In certain cases, I may be able to slide my fee to accommodate your economic limitations. Please feel free to call me at
323-459-1169
or email me at:
[email protected]
. I am happy to meet with you via video or phone for a 20-minute consultation without charge before you schedule your first appointment.